Embodying the Divine Feminine
A Mystical Yoga, Dance & Somatics Retreat
July 30 – August 5, 2023
Join Us For:
Yoga & Dance
Somatic movement
Tarot Card Readings
Goddess Activations
Moon magic rituals
Sound baths
Nature walks
Lake swimming
Boat rides
Mani-pedis & spa
Bruschetta & wine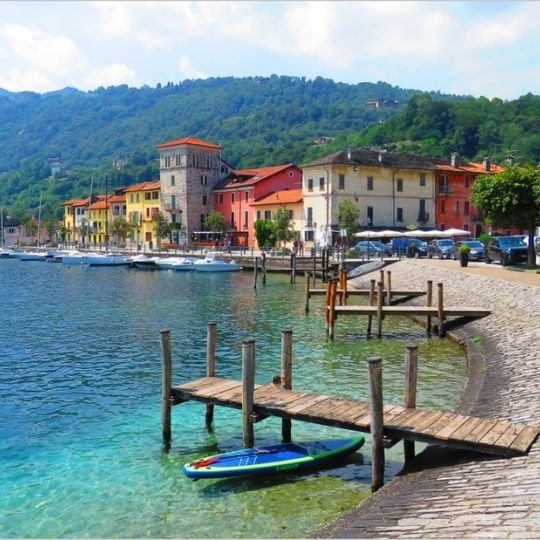 About the Embodying the Divine Feminine Goddess Yoga Retreat
Experience the magic of Lago d'Orta, one of the most serene and picturesque lakes in Italy. For 5 days and 6 nights, we'll start our days with Goddess yoga, delve into the Embodied Goddesses method, sharing dances that honor the divine feminine within us all and relax with some meditation journeys. Then we'll enjoy boat rides and cultural excursions, exploring the natural beauty, rich history, and culinary delights of the region.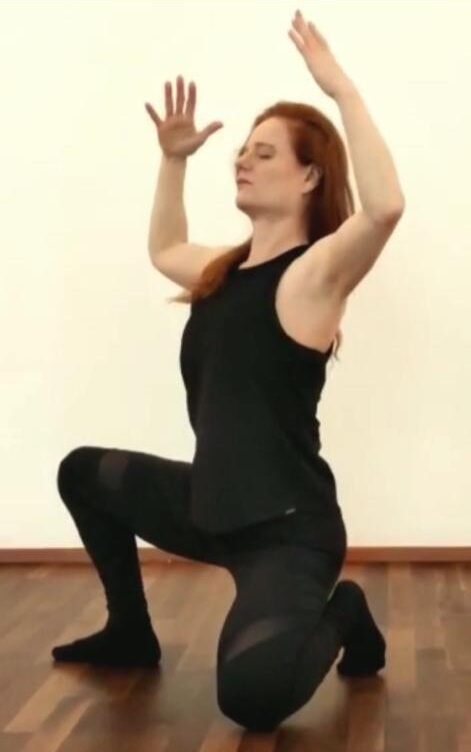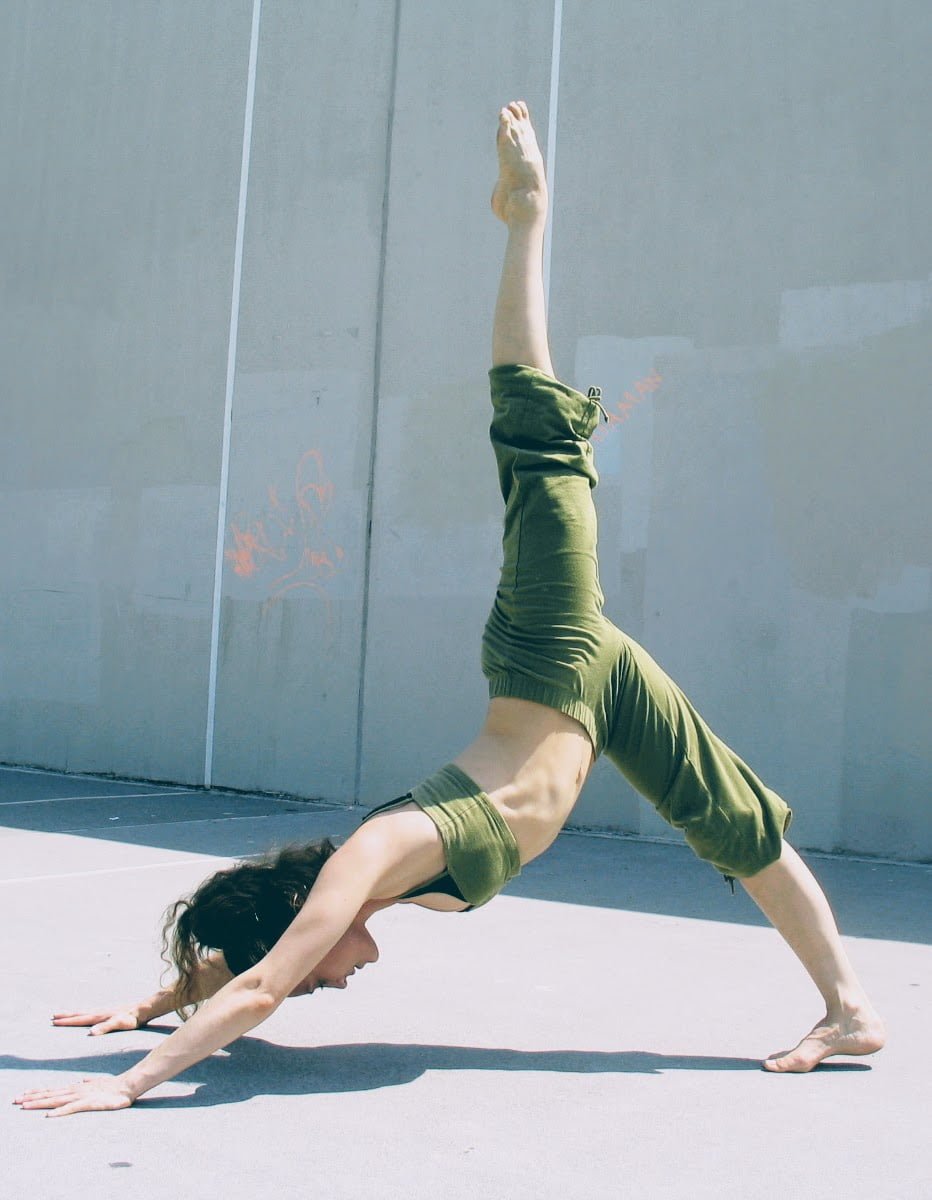 We'll also host regular Tarot Salons, where we delve into the magic of Divine Feminine Tarot through tarot card readings and embodiment practices. We will be tapping into our intuition and deepening our connection to the universe. Our sacred goddess circles and moon magic rituals will help us connect with each other and the divine feminine energy that flows through us.
But that's not all – we'll also have the opportunity to make our own DIY beauty care products with essential oils, enjoy luxurious manicures and pedicures, and receive bodywork to help us feel our best.
Don't miss out on this amazing opportunity to nourish your mind, body, and soul.
Cultural and Recreational Activities
Together we will enjoy a Dragon Walk on the Island of St. Giulio. Legend has it that this island was once home to fearsome dragons, and one of them supposedly retreated into a cave and never came out again. In fact, there remains a "dragon bone" in the sacristy of Basilica of San Giulio to this day!
Now, you can experience this legendary tale firsthand by taking the "Path of Silence and Meditation" that encircles the entire island and leads up to the dragon's lair. Along the way, you'll encounter inspirational quotes written by Mother Anna Maria Canopi, an important female figure in the Catholic Church.
It's a beautiful and reflective walk that will surely leave an impression on you. So why not come and walk in the footsteps of the legendary dragons on the Island of St. Giulio?
Soak Up the Sun on the Beach!
Ready for some fun in the sun at Lago d'Orta? You'll love spending your afternoons at the gorgeous beaches here. We will spend time at popular the most popular beaches where you can grab some food and drinks while enjoying activities like paddleboarding and canoeing if you're up for it! So get ready to soak up the sun, enjoy the water, and make some unforgettable memories! 
Enjoy A Private Boat Tour of Lago d'Orta
Embark on an unforgettable adventure and explore the stunning Lago d'Orta on a private boat tour! Marvel at the opulent and historic waterfront villas that dot the picturesque shoreline. Cruise along the tranquil waters and take in the breathtaking scenery as you learn about the rich history and culture of the region. Capture beautiful photos, enjoy the refreshing breeze, and create lasting memories on this exclusive and luxurious experience!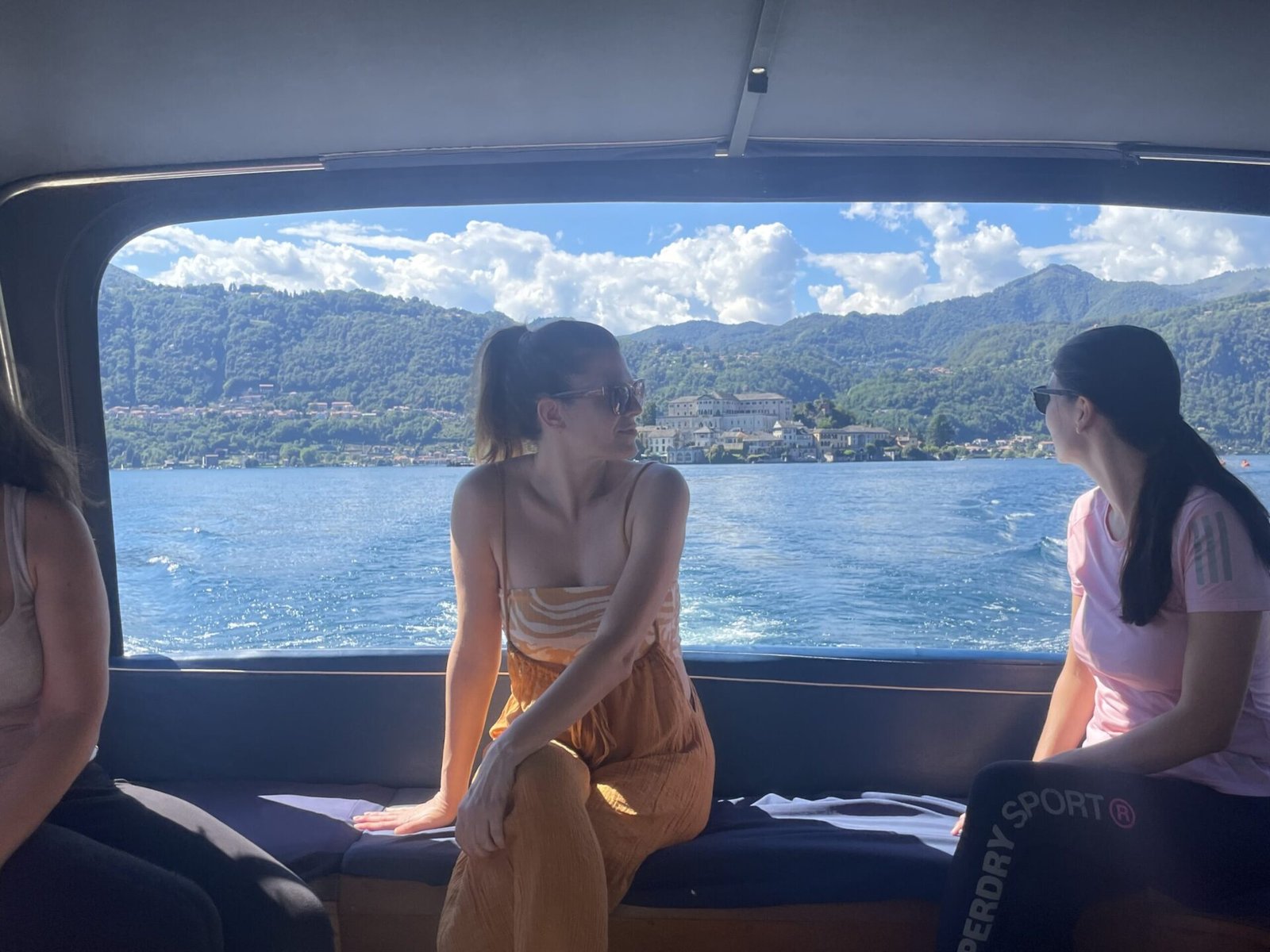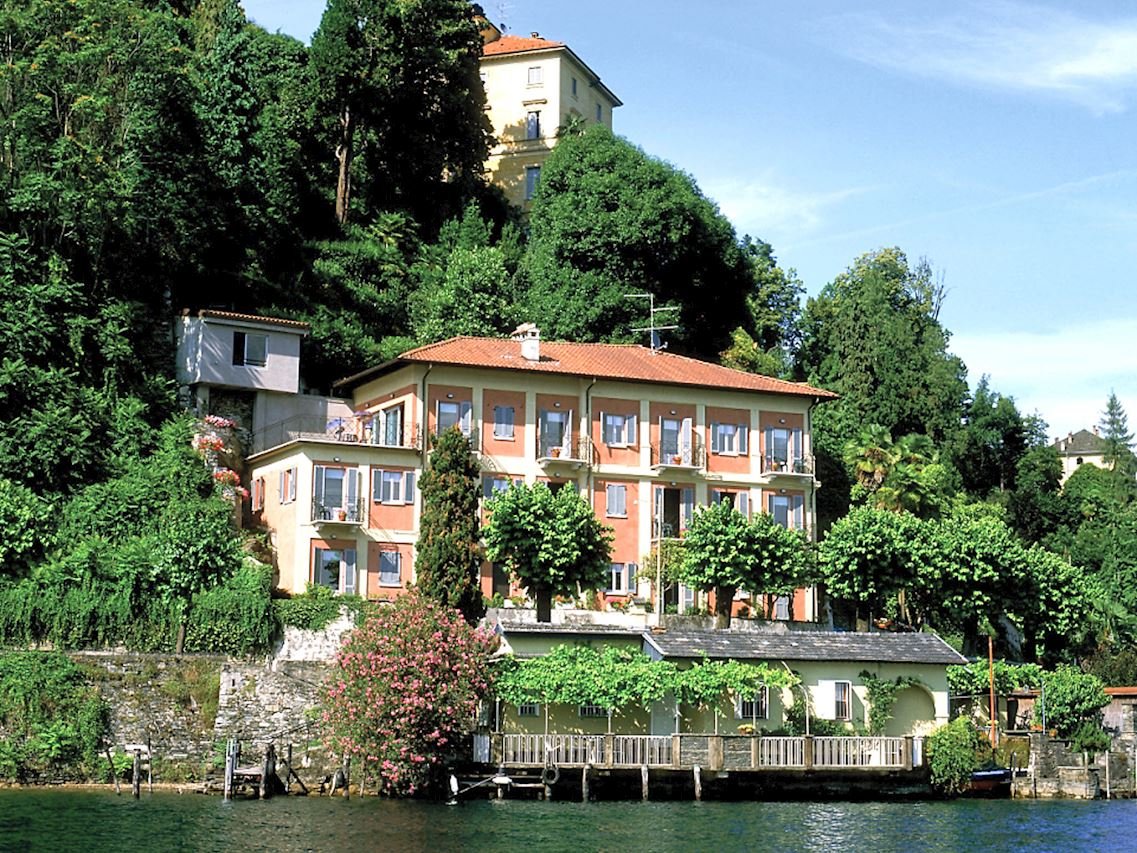 Visit the Beautiful Sacro Monte di Orta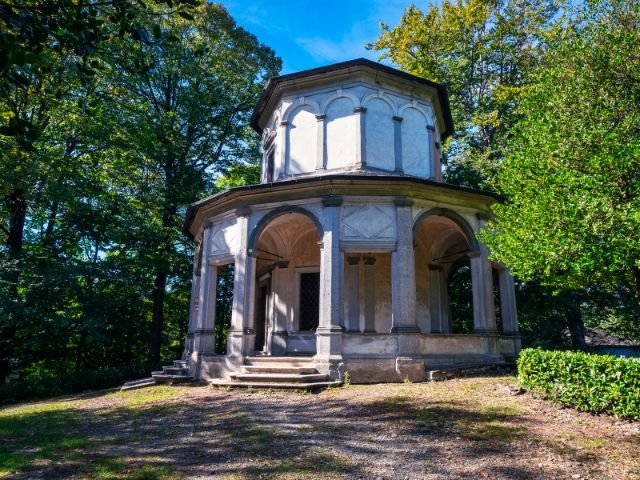 Get ready to be enchanted by the picturesque World Heritage Site of Sacro Monte di Orta! This stunning location features a series of twenty chapels nestled in the midst of nature. These beautiful chapels depict scenes from the life of St. Francis through intricate sculptures and paintings.
As you follow the walking tour along the hilltop, you'll be treated to breathtaking views of the lake and the captivating San Giulio Island. Immerse yourself in the history and beauty of this remarkable place, and create unforgettable memories along the way!
Enjoy Amazing Music and Live Music in Beautiful Omegna!
Experience the authentic charm of Italy like never before! Immerse yourself in the rich tapestry of Italian culture, from its captivating music and mouthwatering food to its vibrant events and traditions. Get a taste of the real Italy as you mingle with locals, explore hidden gems, and embrace the country's unique way of life.
Whether it's savoring a classic Italian meal in a local trattoria, dancing to the rhythm of traditional Italian music, or taking part in cultural festivities, you'll be captivated by the genuine beauty and warmth of Italy. Come and discover the real Italy, and create unforgettable memories that will last a lifetime!
Omegna, nestled in the picturesque region of Piedmont, Italy, is a captivating town that enchants visitors with its timeless beauty and rich history. Located on the shores of Lake Orta, Omegna boasts stunning views of the surrounding mountains and a serene atmosphere that invites tranquility. The town's charming streets are adorned with elegant historic buildings, quaint cafés, and artisanal shops, offering a delightful blend of old-world charm and modern vibrancy. Omegna is renowned for its craftsmanship, particularly in the production of high-quality kitchenware, including the iconic Bialetti coffee makers. With its breathtaking scenery, cultural heritage, and warm hospitality, Omegna captivates the hearts of all who venture into its welcoming embrace.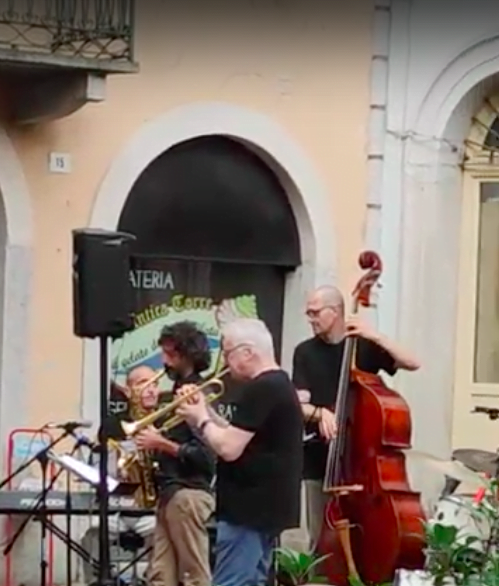 Accommodations at Casa Dei Padri
Enjoy a private or shared room at the beautiful Casa Dei Padri, a former Monastery, nestled into the hills next to Lago d'Orta.
Sunday, July 30
Check-in followed by a cocktail party, opening ceremony and welcome circle.
Monday, July 31 – Friday, August 4
Wake up each MORNING to a leisurely breakfast and then choose from an array of daily classes in: yoga conditioning, goddess yoga, dance rituals, somatic dance, yin yoga, tantra and embodied transformative practices for healing the feminine.  (Take as many or as few classes as you feeled moved to do so.)
After a healthy lunch, AFTERNOONS will offer: swimming at Lake Orta, a boat tour of the lake, exploring the "Island of Dragons" on San Giulio, a silent walk to a medieval church and an afternoon at the salon with tarot readings, DIY beauty crafting, numerology readings and the option to book a massage or mani pedis.
In the EVENINGS, try traditional Italian foods with group dinners at local restaurants and enjoy a wine tasting of the regional wines.  End your nights with full moon rituals, ecstatic dance parties, sound baths, singing circles and elemental invocations.
Saturday, August 5
After breakfast, join for a closing ceremony and goodbye circle, followed by check-out at 12noon.
"A focus on self-expression"
"The workshop is a special time to focus on inner self-expression and awareness supported by two inspirational ladies who are a guiding light to all who dance with them." – Jaci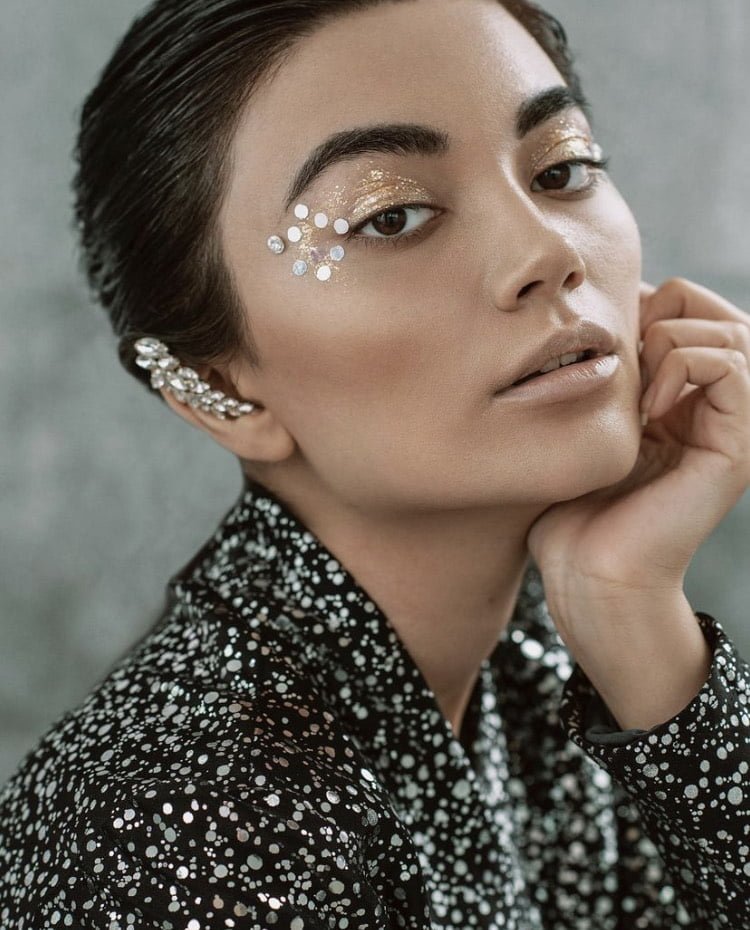 "A beautiful journey"
Firstly, I would like to express my gratitude to Vanessa and Stephanie for such a beautiful journey! It was an eye-opening experience! I remember leaving each session with serenity! The dances helped me to embrace my feminine side to a larger extent while angel cards helped me to deepen my understanding of both the inner and outer world! I wish I could describe it more, but I feel words are not capable of explaining the emotions, feelings, and wisdom I have been blessed with due to our guided journey with these two beautiful souls! Heartfelt thanks! 
– Lyila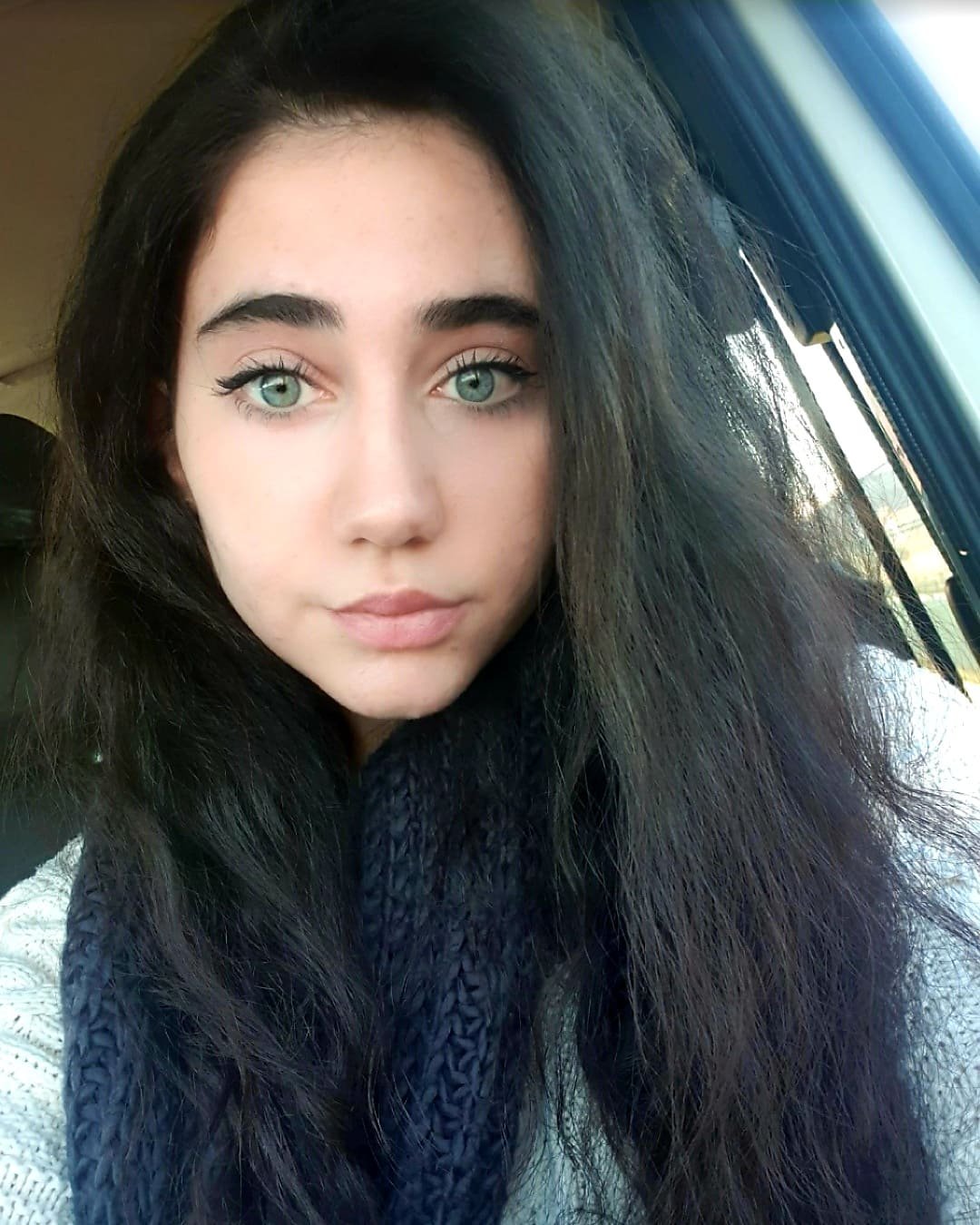 "A life changing course"
"Vanessa and Stephanie gave me all the tools to become a divine feminine and heal my inner child. I have become a more confident woman and know how to understand my emotions better." – Tania
*Accommodations for 6 Nights (Sunday, July 30 check in at 3pm – Saturday, August 5 check out at 11am)
*Breakfast for all 6 Days
*Lunch for all 5 Days
*High Tea for 4 Days (Tea, Cookies & Fruit in the Afternoons)
*3 Group Dinners at Local Restaurants (3 will be On Your Own)
*5 Yoga Conditioning/ Ballet Barre/ Pilates Classes
*5 Goddess Yoga & Dance Ritual Classes
*5 Somatic Movement, Tantra & Transformative Practices Classes
*Shamanic Trance Dance Journey & Sound Bath Sleep Over
*Smoke & Fire Ritual w/ Full Moon Dance Party
*DIY Witchy Crafts – Energy Cleansing Scrubs & Beauty Elixirs
*Astrology Salon
*Numerology Salon
*Tarot Salon
*Beach Access for 2 Group Trips to Lake Orta
*Excursion to Island of San Giulio + Walking Tour
*Excursion to Sacred Mountains + Basilica Visits
*Local Transportation for All Group Activities