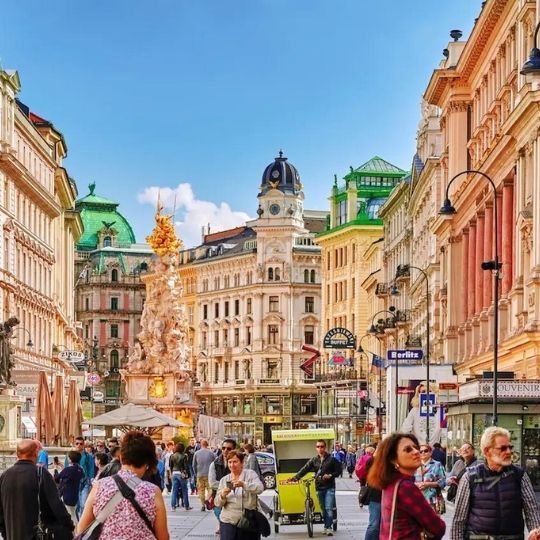 Vienna, Austria is an amazing place to visit. From its historical architecture, to its modern culture, Vienna is a city that captures the best of both worlds. The city is full of stunning buildings and monuments, including the impressive Hofburg Palace, the iconic St. Stephen's Cathedral and the majestic Vienna State Opera House. Visitors can explore the city's many museums, including the Natural History Museum and the Kunsthistorisches Museum.
The city also has a vibrant music scene, with opera performances, classical concerts, and some of the best jazz clubs in the world. Vienna is also known for its delicious cuisine. Visitors can sample everything from traditional Austrian dishes like Wiener schnitzel to international favorites like pizza and sushi. There are plenty of cafes and restaurants to choose from, offering everything from fine dining to casual dining.
The city is also known for its excellent wine and beer, with many wineries and breweries located close to the city. The city is full of parks, gardens, and other green spaces for visitors to explore. The Prater is a popular park with a famous amusement park, and the Belvedere Palace Gardens are a stunning collection of manicured gardens and palaces. Vienna also has plenty of shopping opportunities, from chic boutiques to local markets.
No visit to Vienna is complete without experiencing its famous cultural institutions. The Vienna Philharmonic Orchestra is one of the most renowned in the world and the Vienna State Opera House is one of the most famous opera houses in Europe. Other popular cultural attractions include the Vienna Boys' Choir, the Vienna City Ballet, and the Vienna Film Festival.
Overall, Vienna is an amazing city that is sure to leave visitors in awe. From the stunning architecture and vibrant culture to the delicious food and exciting nightlife, Vienna has something for everyone. Whether you're looking for a relaxing vacation or an exciting adventure, Vienna is the perfect destination.
Iin Vienna, Austria, Goddess Yoga Retreats is currently offering a number of divine feminine workshops and classes. Accommodations can be arranged – please inquire if you would like to visit!