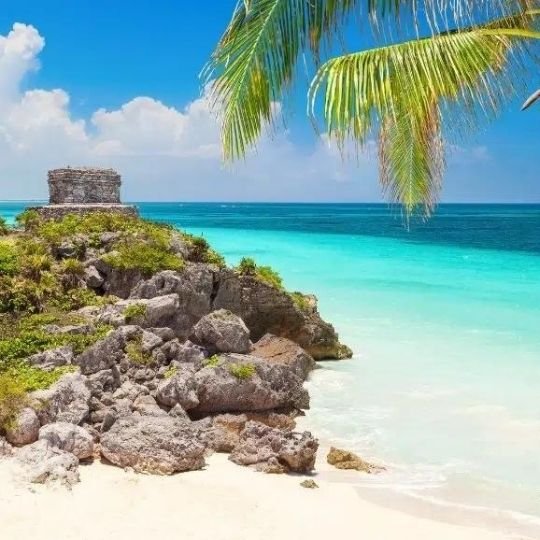 Tulum in the Riviera Maya of Mexico is an amazing place to visit. Located on the Caribbean Sea, Tulum has some of the most beautiful beaches in the world. The pristine white sand beach and crystal clear turquoise waters make it an amazing destination for relaxing and enjoying the natural beauty of the area.
In addition to its stunning beach, Tulum also offers a variety of activities and attractions. Visitors can explore the ancient Mayan ruins located nearby or take part in a variety of water sports including snorkeling, scuba diving, and kayaking. For those looking for a more relaxed experience, Tulum also offers some of the best shopping and dining experiences in the Riviera Maya.
The area around Tulum is also home to some of the best eco–tourism experiences in the region. Visitors can explore the nearby cenotes, which are underground rivers and pools, or take part in a guided tour of the many wildlife preserves in the area. There is also a wide range of activities to take part in, including horseback riding, bird watching, and zip lining. Tulum is also a great destination for families.
While the area offers plenty of activities for adults and older children, there are also plenty of activities for younger visitors. From the nearby water parks to the petting zoo and mini golf, there is something for everyone.
Tulum is an amazing place to visit for a variety of reasons. From its stunning beaches and eco–friendly activities to its amazing shopping and dining experiences, Tulum is the perfect destination for a relaxing getaway. With its amazing natural beauty and diverse activities, Tulum is an unforgettable destination.